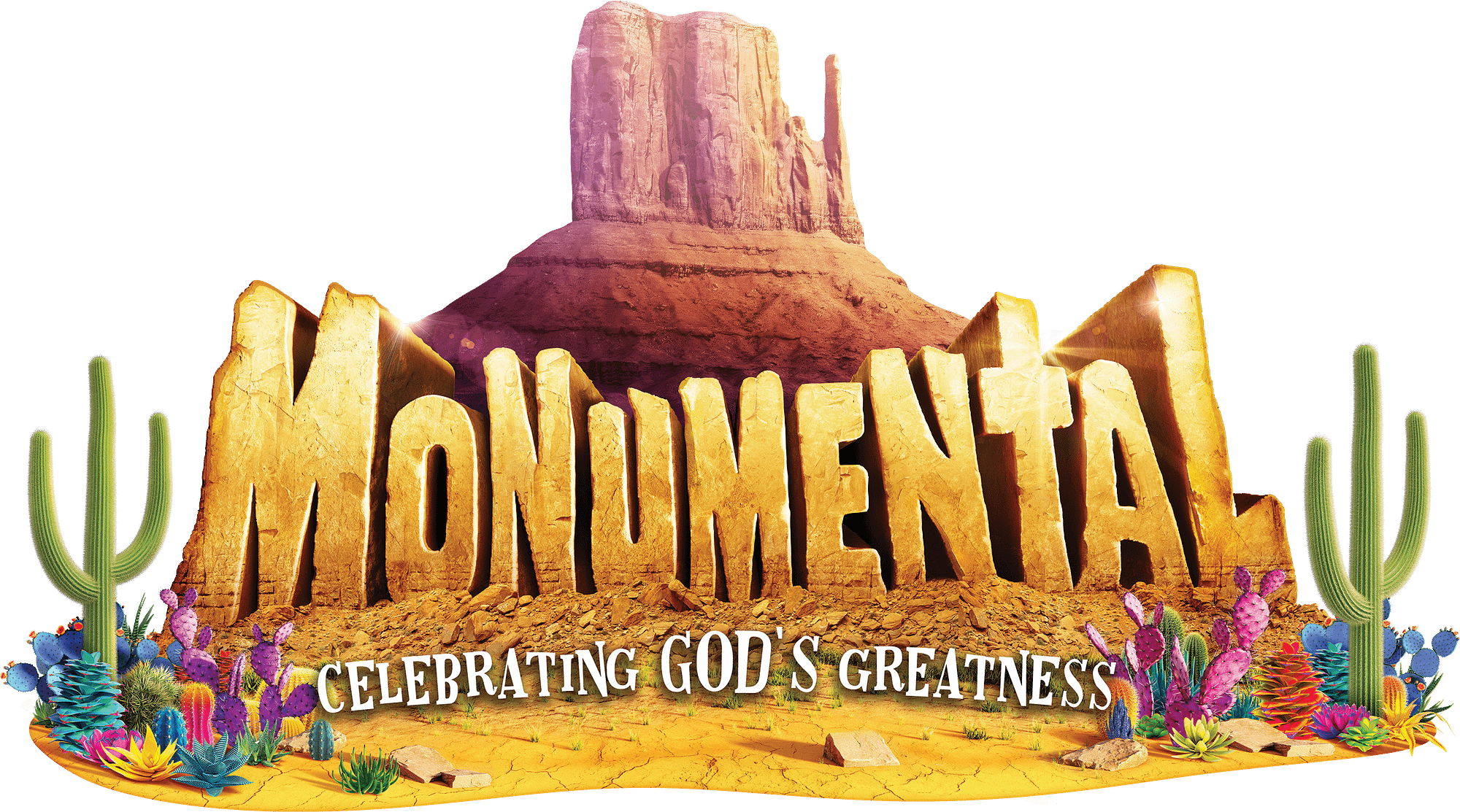 Monumental – Vacation Bible School 2022
Monumental – Celebrating God's Greatness
Go off-road for a Monumental adventure through the colorful canyons and sunbaked trails of the southwest. By exploring God's awesomeness, kids form a rock-solid faith for the road ahead.
At Monumental, we'll point kids' eyes up, to a loving, powerful God who is bigger than . . . well, anything! As they embark on action-packed, faith-filled adventures, they'll explore what it means to be loved by a mighty God. Each day kids will learn one important Bible Point, which is reinforced through Bible Adventures, key Bible verses, songs, and hands-on explorations that help children know they are truly loved by God.
At Monumental VBS, kids will learn:
God loves you no matter what. Amazing God!
God is with you everywhere. Amazing God!
God is in charge. Amazing God!
God is stronger than anything. Amazing God!
God is surprising. Amazing God!
Monumental is open for all children ages 3 (must be fully potty-trained) through 6th grade.
Register today, spots are limited.
Hourly Schedule
Daily Schedule
5:30

-

6:00

Check-in and Registration
6:00

-

6:30

Opening Rally
6:30

-

8:10

Station Rotation
8:10

-

8:30

Closing Rally

*Parents are invited to attend closing rally in the sanctuary each day.
8:30

-

8:45

Parent Pick-up

*Must have security claim tag.