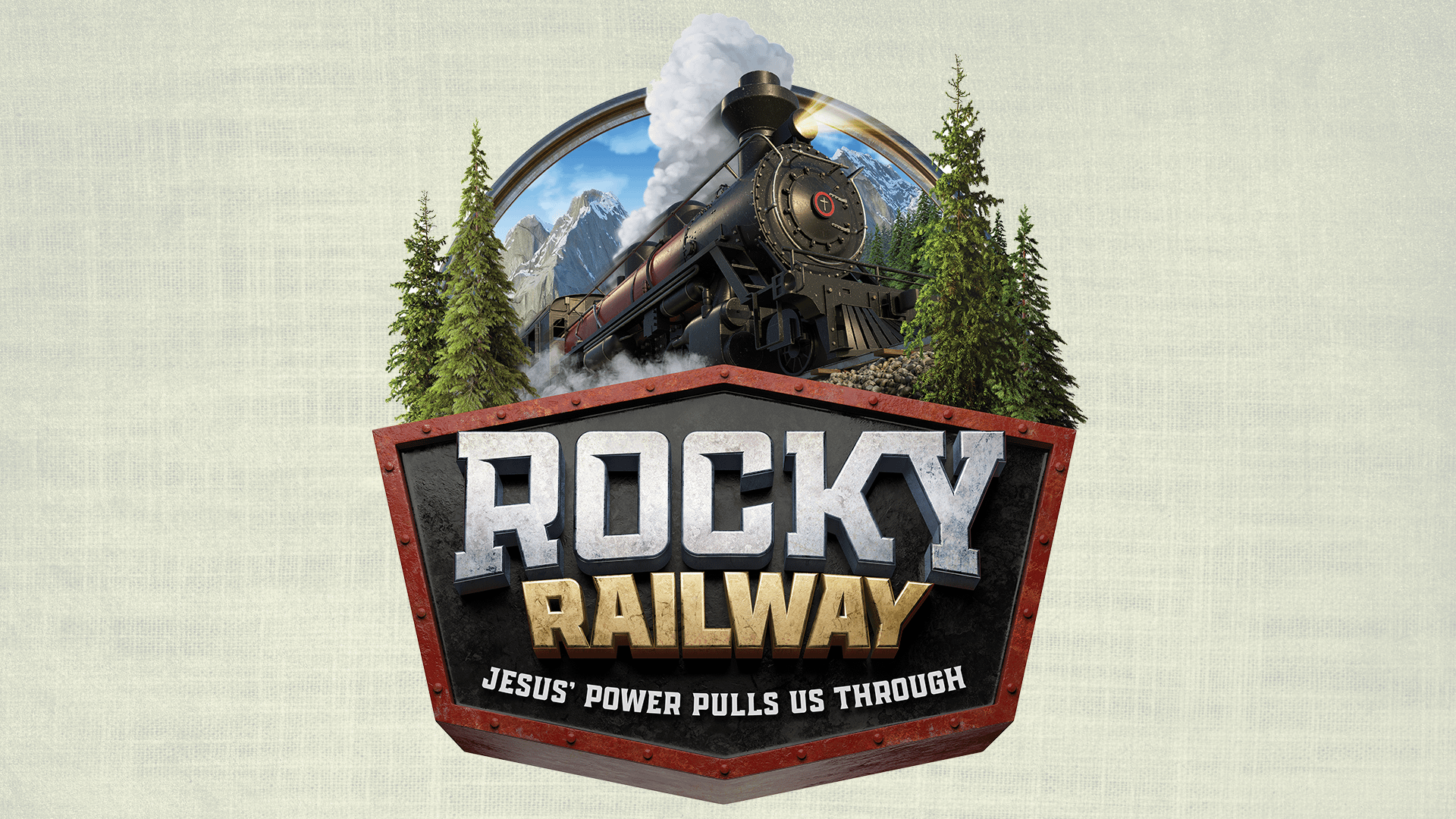 Vacation Bible School 2021
Rocky Railway
Climb aboard for mountains of fun at Rocky Railway VBS! On this faith-filled adventure, kids will discover that trusting Jesus pulls them through life's ups and downs.
At Rocky Railway, kids explore Jesus' power in them and how we can trust Jesus—not our own strength—to pull us through life's challenges. COVID-19 has come through our lives like a freight train and derailed countless plans, routines, and expectations. This summer, more than ever, the kids in our community need the hope, reassurance, and abundance of God's love through the unique ministry of VBS. The Bible Points for Rocky Railway are so relevant:
Jesus' power helps us do hard things. Trust Jesus!
Jesus' power gives us hope. Trust Jesus!
Jesus' power helps us be bold. Trust Jesus!
Jesus' power lets us live forever. Trust Jesus!
Jesus' power helps us be good friends. Trust Jesus!
Each day of VBS will be filled with games, crafts, songs, and Bible stories.
Rocky Railway is open for all children ages 3 (must be fully potty-trained) through 6th grade.
Register today, spots are limited.
Hourly Schedule
Daily Schedule
5:30

-

6:00

Check-in and Registration
6:00

-

6:30

Opening Rally
6:30

-

8:10

Station Rotations
8:10

-

8:30

Closing Rally

*Parents are invited to attend closing rally in the sanctuary each day.
8:30

-

8:45

Parent Pick-up

*Must have security claim tag.